How to Keep Sheets On An Air Mattress
As an Amazon Associate, Air Bed Comparisons earns from qualifying purchases. We get commissions for purchases made through links in this post.
Getting a fitted sheet to stay on a regular mattress proves to be difficult on occasion. It would appear that air mattresses would prove to be similar in that way, with the air mattress being a little trickier to master due to its material, and variable shapes and heights.
While some sheet and air bed combinations can be a bit tricky to get working together (many will slip off which can be a bit frustrating), don't give up…sheets are one of the many ways to make an air mattress more comfortable.
However, thankfully, it is a pretty simple process that just takes a bit of practice and knowledge to get right.
Here, we'll discuss some tips as well as recommended sheets for your air mattress depending on its dimensions. You'll likely be able to dress your air mattress with sheets that you already have at home.
Fitted Sheets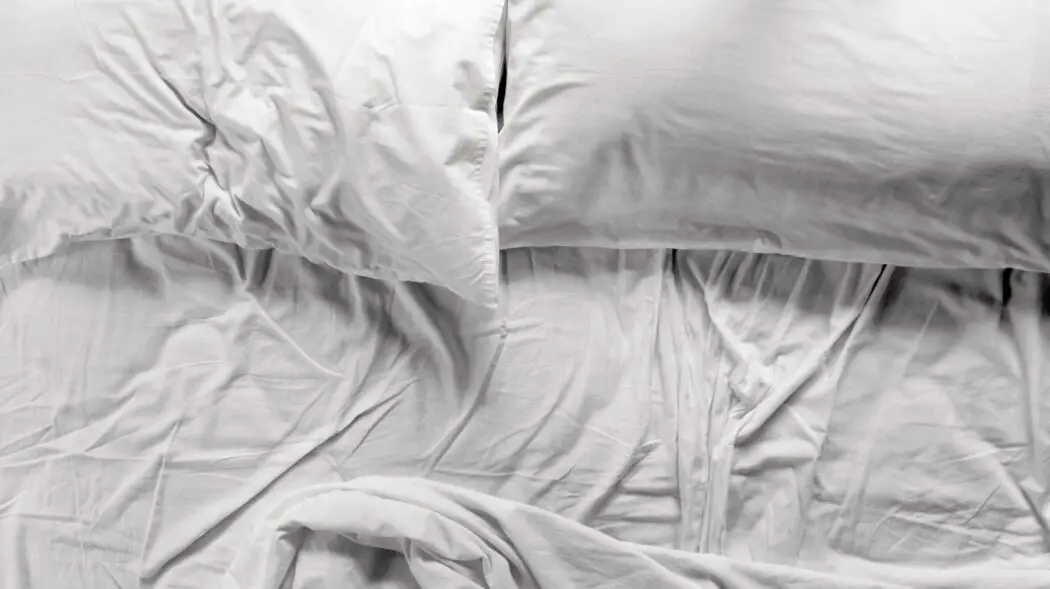 Normally, standard fitted sheets can fit on an air mattress with no major issues. The only difference is that you may need a deep fitted sheet. This will allow the sheet to completely cover the height of the mattress.
If you only have a regular fitted sheet and are looking for some extra support, these bed straps for sheets will help you keep them in place. Otherwise, checking the dimensions of your air mattress and sheets allows for accuracy.
When applying fitted sheets to any mattress, it helps to spread it out as flat as you can. Then, align the corners of the sheet with the corners of the mattress and repeat for all sides. The same application process works for air mattresses.
Fitted sheets will generally stay on a bit better if placed on top of an air mattress topper. Toppers generally are more grippy than the air mattress itself and will help keep sheets in place.
Flat Sheets
While fitted sheets are recommended for air mattresses because of their grip, flat sheets work well too, though they will obviously will not stay on quite as easily (and should be used in addition to a flat sheet). Keeping a flat sheet in place is simply a matter of making sure each corner can fold around the edge of the air mattress securely.
This is another instance where bed straps might come in handy for some added security if you do prefer your fitted sheet stays in place at the bottom of your bed.
If you're looking to put a flat sheet on top of a fitted sheet, perhaps try putting the fitted sheet on first without the straps, and then add the straps when you place the flat sheet.
Washing Your Air Mattress Sheets
Understanding the "routine" for your air mattress sheets will help keep them usable for the long-haul. Whether you're bringing them out for a camping trip, or storing them for a guest bedroom, it's important to care for them as you would other linens.
If you're planning on more long-term use, putting them through a light cycle and carefully following drying instructions prevents them from shrinking. The more they shrink, the more difficult it will be to keep them on an air mattress.
Where Are You Keeping Your Air Mattress?
The typical location for your air mattress will also help in picking the right sheets. If you're keeping it at home, you can focus a bit more on aesthetics compared to if you are using it for recreational activity.
Naturally, that's just an example. But, the intention behind your air mattress determines the make and size of the sheets that you use.
The Best Sheets for Air Mattresses
Naturally, your biggest focus with air mattress bedding should be dependent on the size and height of your mattress. For example, you may have an air mattress that's elevated a little higher to the ground.
However, there are some sheets that are made specifically for air mattresses. This set from Khol's runs at approximately $27 and features a flat sheet, a fitted sheet, and pillow cases varying in amount based upon your air mattress's size.
Similar Products Include:
This sheet set from Amazon includes a flat sheet, a fitted sheet, and a pillow case. These sets are specialized for air mattress' diversity so that no matter what brand you own, you'll be able to fit the sheets comfortably. This one specifically attaches to the fitted sheet to avoid any middle-of-the-night slip-ups.
Extra Deep sheets are helpful for air mattresses that are taller. Thankfully, this set is very customizable. You can choose your preferred size and even your favorite color for a hint of self-expression.
Earlier, I briefly mentioned sheet straps that act as a hook for your air mattress sheets. These are very similar. The only potential issue here is securing the straps too tightly. To avoid this, make sure there is a little bit of room so your air mattress doesn't deflate during the night.
FAQ'S
Do you need sheets made specifically for air mattresses?
No, but some companies make sheets that help with the slippery surfaces so that there's less struggles in the middle of the night.
Can I use a flat sheet on an air mattress?
Absolutely. You should just be sure that it's secured properly.
Where is the best place to purchase air mattress sheets?
Most major retailers with a home and bedding department will likely sell sheets that will work for your air mattress. Amazon, Target, and Walmart have a wide variety of options including deep pocket fitted sheets.
Which air mattresses are best for keeping sheets in place?
Generally you'll want to find an air mattress that has a a lip around the edge (for the sheet to hold onto) or some type of tuck system as well as a non-plastic material on the top and sides. One such example of an air mattress with a sheet lip is the Intex Comfort Plush Dura Beam which we purchased and reviewed in depth.
Summary
Ideally, you'll be able to use products that you already have at home when dressing your air mattress. The biggest indicator to look for are the dimensions, which we covered (here).
While the process for applying the sheets is the same, it's quite clear that air mattresses are far more slippery than a standard mattress. This is the number one cause for frustration when dressing one. Thankfully, with a little proper technique and aid from tools like sheet straps, you'll be able to avoid any hassle.